News
Latest updates from the campaign:
Wednesday, June 29, 2022 10:00 AM
General Primary Election Results
I would like to take this opportunity to thank everyone for the overwhelming support. I am humbled by you, the citizens of Stephenson County. I am honored to be the official Republican nominee for Stephenson County Sheriff. Looking forward to November!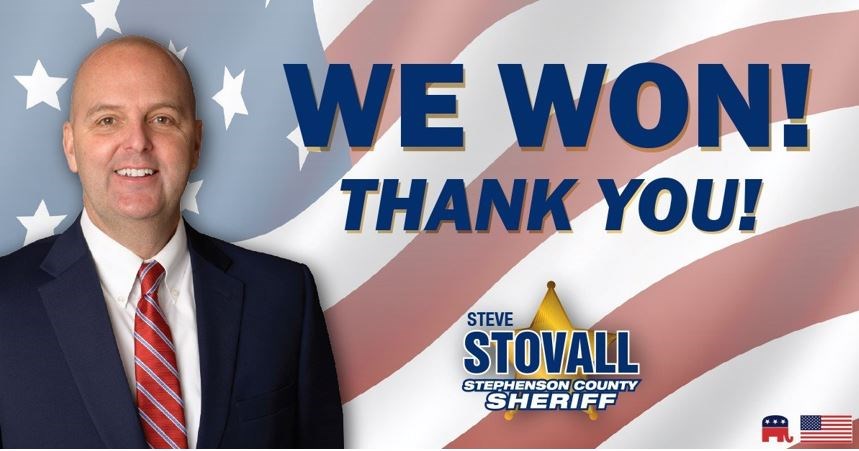 ---
Monday, June 27, 2022 6:45 PM
Primary Election Tomorrow
Thank you to everyone who has supported my campaign. I hope everyone is able to get out and vote tomorrow if you haven't already.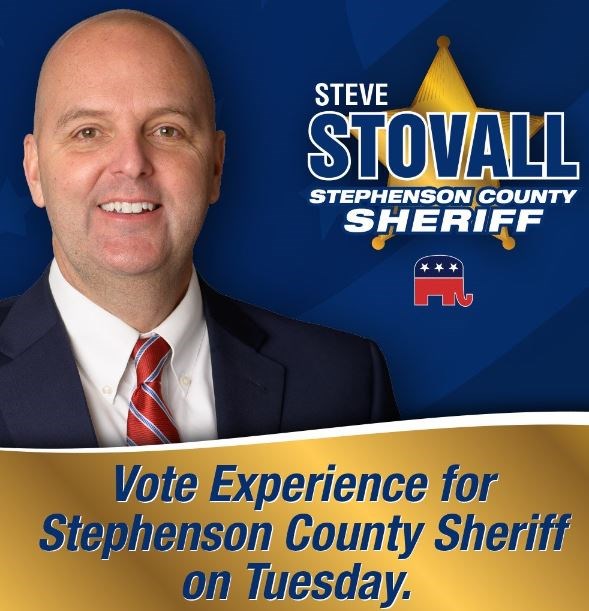 ---
Tuesday, June 21, 2022 6:39 AM
Stephenson County Coroner Todd Welch Endorses Steve Stovall
Thank you, Stephenson County Coroner, Todd Welch, for your endorsement. Todd and I have known each other professionally for some time. Todd knows how the Sheriff's Office runs as he was the Chief Deputy for many years. Thank you for your support.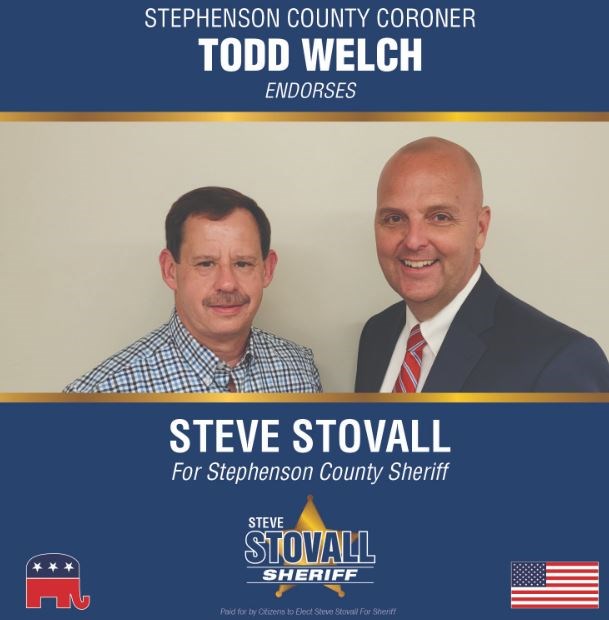 ---
Monday, June 20, 2022 4:47 PM
Winslow Police Chief Dan Ernst Endorses Steve Stovall
It is so satisfying to have the backing of the surrounding village Police Chiefs. Thank you, Village of Winslow Police Chief, Dan Ernst, for your endorsement. Chief Ernst is gaining valuable administrative experience while in that position and he is doing a fine job.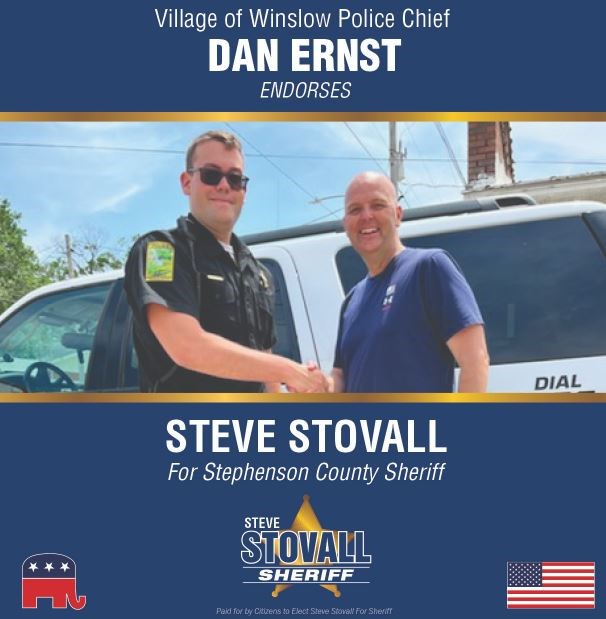 ---
Wednesday, June 15, 2022 4:44 PM
Lena Police Chief Wayne Gift Endorses Steve Stovall
Thank you, Lena Police Chief, Wayne Gift for your endorsement. I had the pleasure of being one of Chief Gifts Field Training Officers a long time ago. Chief Gift had my vote for Lena Police Chief when the position opened, and I am happy that he was selected. Chief Gift is doing a great job and I look forward to working with him in the future.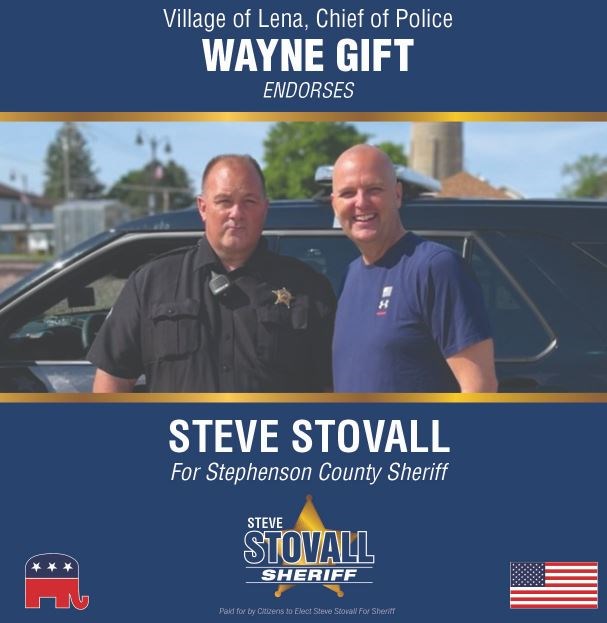 ---
Wednesday, May 25, 2022 8:15 PM
Former Freeport Police Chief Todd Barkalow Endorses Steve Stovall
Thank you, Chief Todd Barkalow for the endorsement! Todd Barkalow and I were on the same hiring list, worked the street together, and were teammates on the Emergency Response Team. When I was working as a narcotics officer, Todd was a K9 handler, and we worked together to apprehend drug dealers. I will always value Todd's friendship and I thoroughly enjoyed our time working together.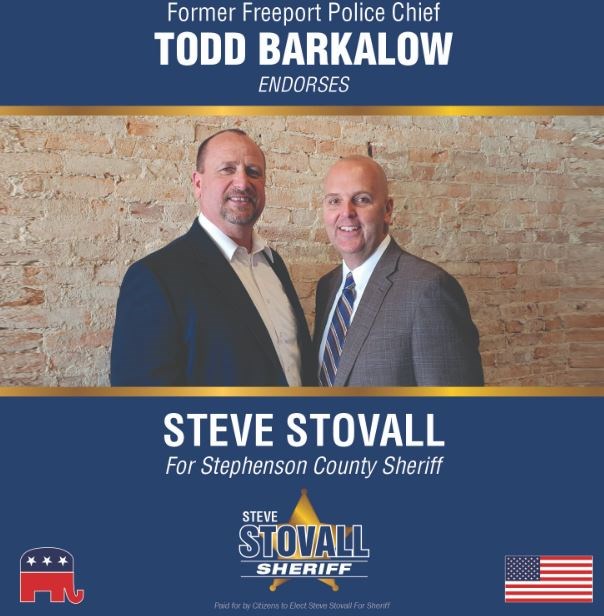 ---
Thursday, May 19, 2022 6:14 AM
Early Voting Starts Today
Early voting starts today, I would be honored to receive your vote!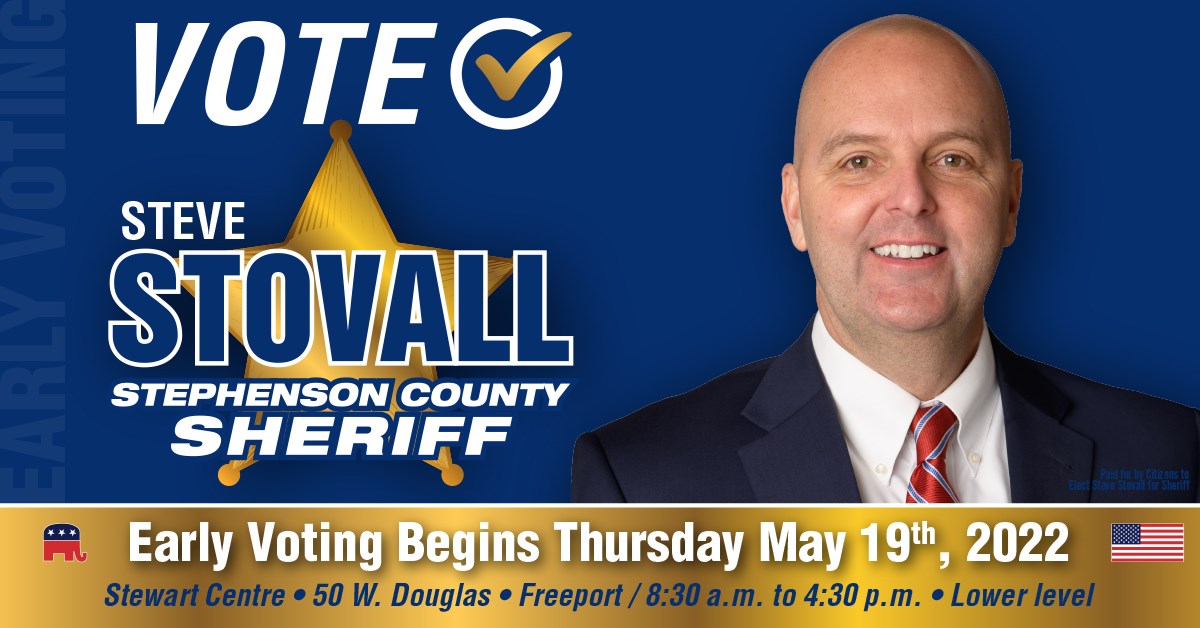 ---
Wednesday, May 18, 2022 7:10 PM
Former Freeport Police Chief Don Parker Endorses Steve Stovall
Chief Don Parker hired me as a Freeport Police Officer in 1994. We have known each other a long time, as he was my baseball coach for several years in little league.
Chief Parker has always trusted me and the work that I did as a Police Officer. One day in 1996 I went to Chief Parker and presented a narcotics investigation that I had been working on. The short story is, Chief Parker had faith in my investigation and trust in the work that I had done. He approved the use of the entire Police Department to execute 5 search warrants. The investigation resulted in the largest drug seizure in Stephenson County history.
Thank you, Don Parker, for having the trust in me then and the endorsement for
#stovall4sheriff
now.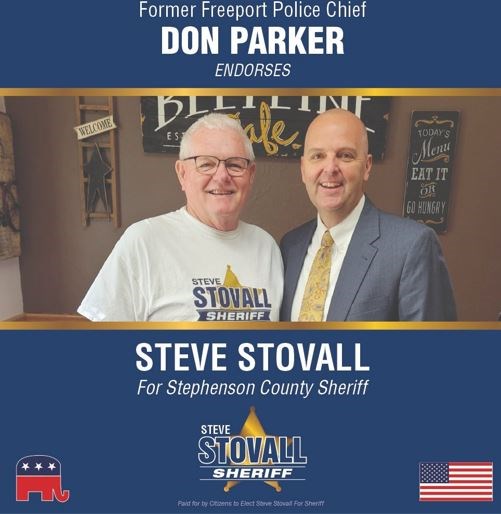 ---
Thursday, May 12, 2022 6:09 AM
Former Freeport Police Chief Jerry Whitmore Endorses Steve Stovall
Thank you, Chief Jerry Whitmore for the endorsement. I have known Jerry my entire career. Jerry was my Sergeant on the street, Lieutenant in the Detective Bureau, and Chief of Police. Thank you for trusting me and allowing me to do my job. With your trust, I was able to protect the citizens of Freeport and Stephenson County. I continue to work with Jerry in his current position with ILEAS.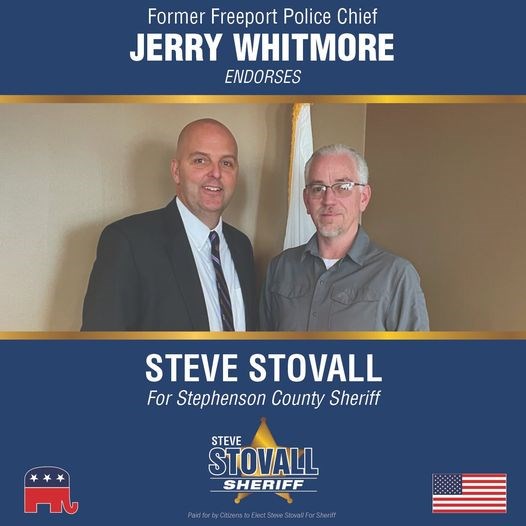 ---
Tuesday, May 3, 2022 10:20 PM
Village of Lena President Steve Buss Endorses Steve Stovall
Steve Buss and I had a good conversation. Looking forward to working with Steve and the residents of Lena.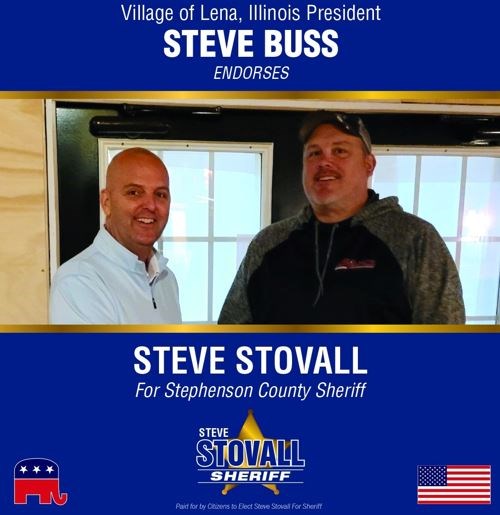 ---
Wednesday, April 27, 2022 6:17 AM
City of Freeport Mayor Jodi Miller Endorses Steve Stovall
Thank you, Mayor Jodi Miller, for the #stovall4sheriff endorsement. Jodi is always kind and understanding when we have conversations regarding our community. Jodi always has a welcoming smile on her face that I appreciate. I look forward to building on our working relationship for the future of Freeport and Stephenson County.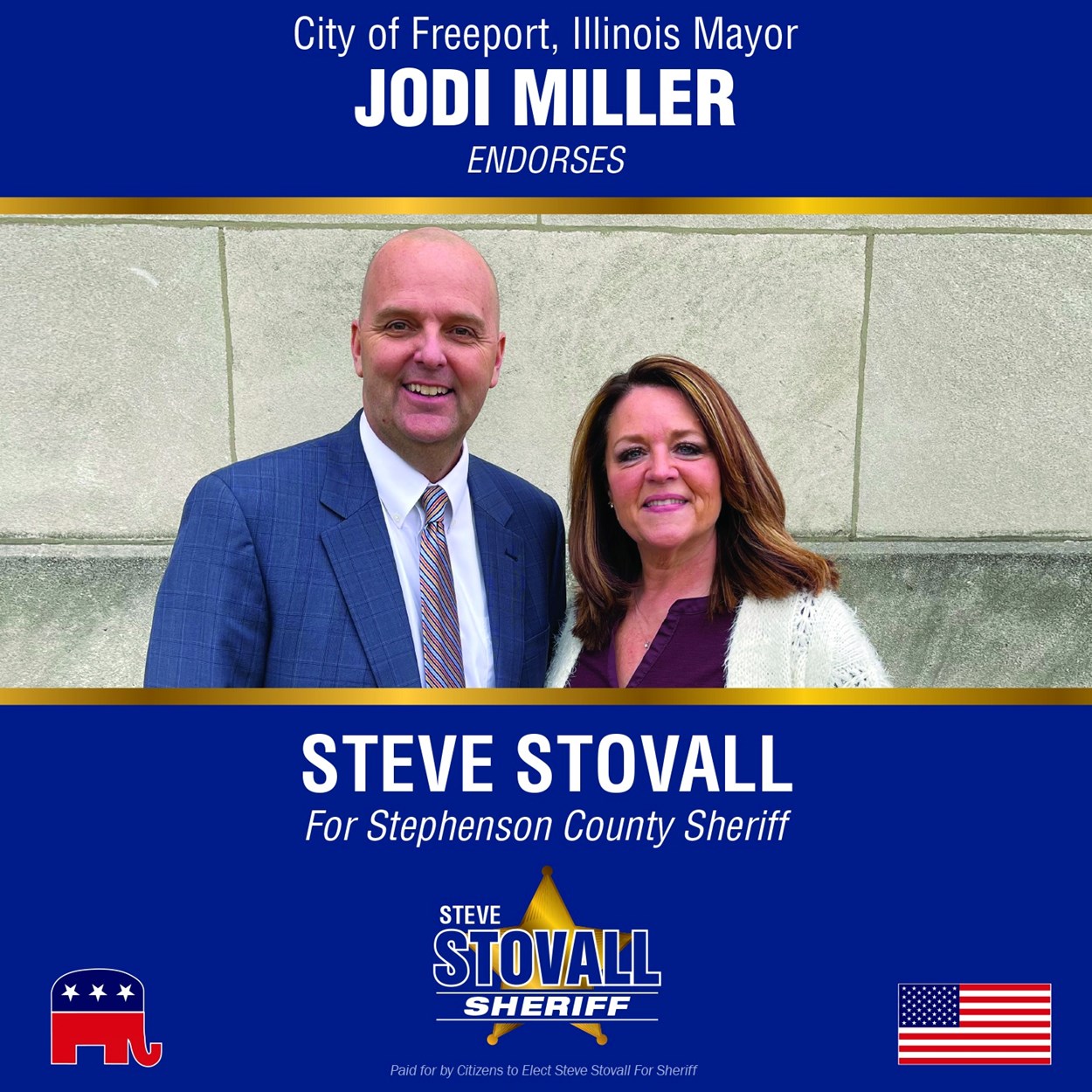 ---
Monday, April 18, 2022 7:27 PM
State Senator Brian Stewart Endorses Steve Stovall
Thank you, Senator Brian Stewart, for the
#stovall4sheriff
endorsement. Brian and I have worked together for many years. Early in the 1990's, I was fortunate to work for Brian Stewart when he was building his business, Stewart & Associates, before I became a Police Officer.
Brian Stewart, Representative Stewart, or Senator Stewart was always there if I had questions, concerns, or if I just wanted to bounce ideas off of him, he was never too busy to answer.
Steve Stovall, the clear choice for Stephenson County Sheriff.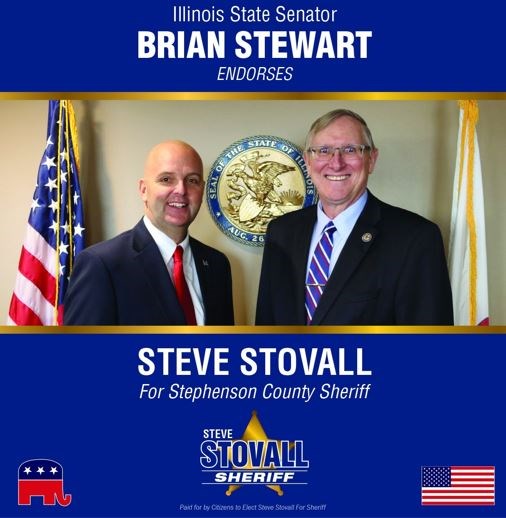 ---
Monday, April 11, 2022 8:55 PM
Stephenson County Sheriff David Snyders Endorses Steve Stovall
I am proud to announce Sheriff David Snyders as my first official public endorsement. Sheriff Snyders and I have worked together for most of my 28 years in Law Enforcement.
Since 2014, I have worked directly for Sheriff Snyders as the Assistant Jail Director, the Jail Director, and currently Chief Deputy. I am fortunate to be able to call Sheriff Snyders, mentor, and friend. Thank you, Sheriff!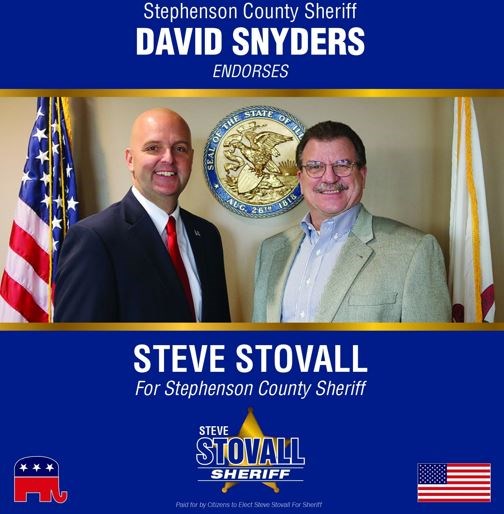 ---
Sunday, April 3, 2022 6:56 PM
CAMPAIGN SIGNS
It's almost yard sign time! I have business signs, yard signs, and large signs. If you would like a sign, please let us know using either the "contact" or "volunteer" links on the website and my team will deliver signs to you. As always, thank you for your support!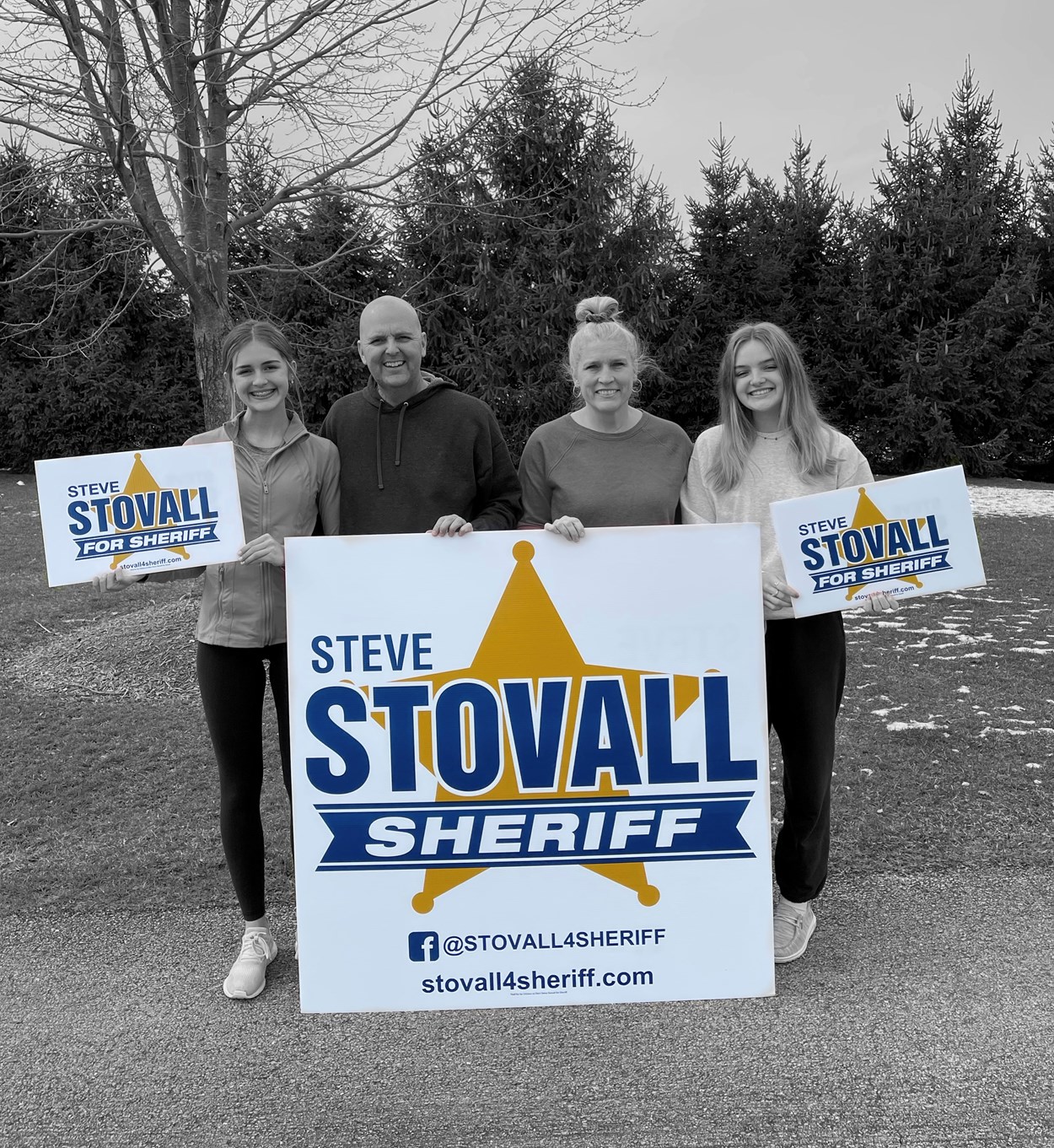 ---
Monday, March 28, 2022 6:53 PM
Throwback Thursday Coming This Week!
During my 28+ year career in law enforcement I have been blessed to work alongside a lot of tremendously talented and dedicated law enforcement professionals while serving in a wide array of assignments including; Patrol, Detective, Drug Task Force Agent, Emergency Response Team (SWAT) member and leader, Firearms & Tactics Instructor, Jail Director, and Chief Deputy. To highlight some of my experience that I believe makes me the clear choice for Stephenson County Sheriff, each week on my Facebook page (@Stovall4Sheriff) I am going to be bringing you THROWBACK THURSDAY.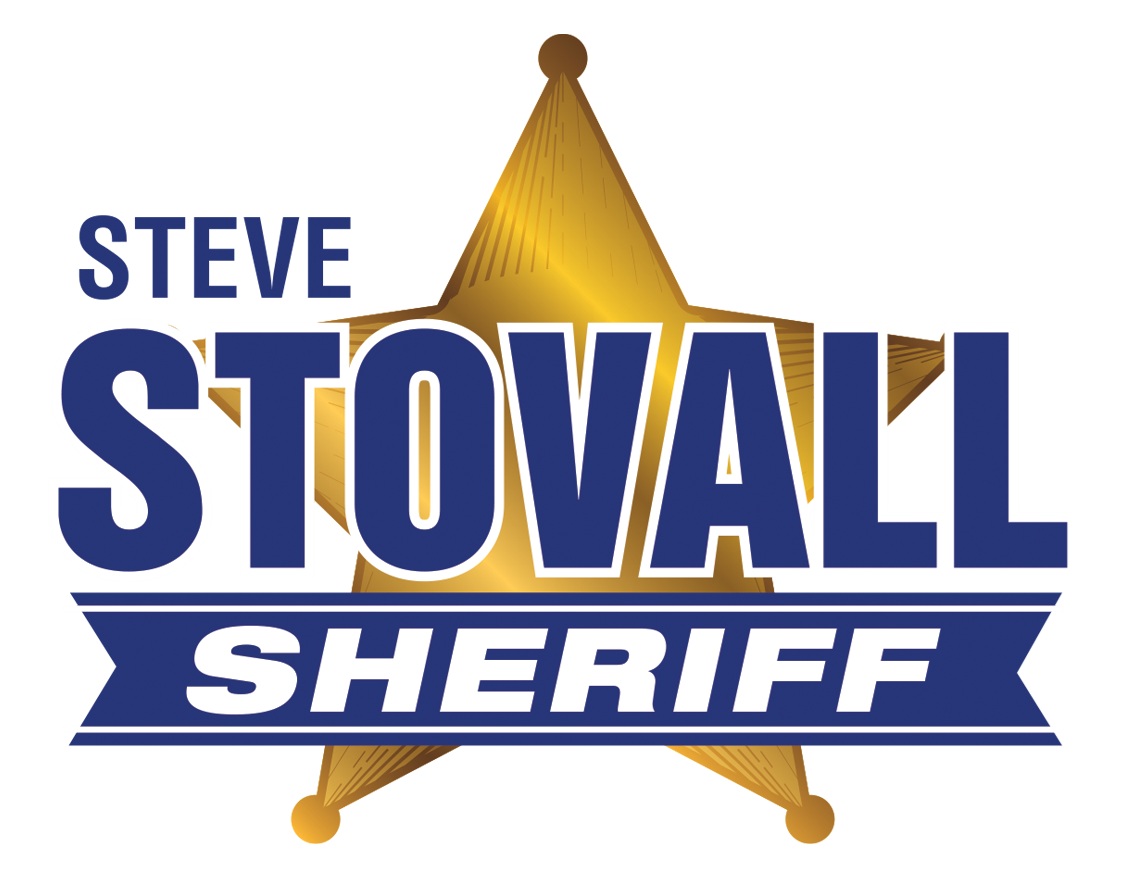 ---
Friday, January 14, 2022 10:00 AM
Steve Stovall announces campaign for Stephenson County Sheriff
January 14, 2022
For Immediate Release
Stephenson County Sheriff's Office Chief Deputy Steve Stovall Announces
Candidacy for Stephenson County Sheriff
Stephenson County Sheriff's Office Chief Deputy Steve Stovall has announced his Republican candidacy for the Office of Sheriff in the 2022 election. Chief Deputy Stovall joined the Sheriff's Office as a sworn deputy in 2014, serving in the capacities of Assistant Jail Director and Jail Director before becoming Chief Deputy in 2021. His professional law enforcement began in 1994 when he served as a patrol officer, detective and narcotics officer for the Freeport Police Department for 14 years. Prior to joining the Police Department, he served with the Freeport Auxiliary Police Unit for 3 years. He also was employed by P4 Global LLC for 7 years. His duties included that of instructor and subject matter expert for weapons training, hostage rescue, high risk warrants, street officer survival, home defense and active shooter response.
Stovall is a lifelong Republican and resident of Stephenson County. He is married and has 2 daughters.
Stovall is committed to continuing proactive law enforcement leadership for the Sheriff's Office as well as maintaining the strong relationships that currently exist between the Sheriff's Office and the people it serves. The Primary Election is June 28, 2022.
Steve Stovall
###